Welcome
Hi, welcome to Teaching ESL in Vietnam 2021. The site where you can find information about teaching in Ho Chi Minh City, Vietnam. What to expect in the classroom as well as what it is like to live and work in one of the most vibrant cities in South East Asia.
The main aim of this website is to help you decide if teaching in HCMC, Vietnam is for you and how to get a job and make money as quickly as possible.
MY STORY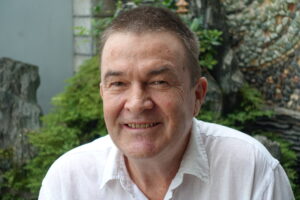 My name is Steve and I have been living and teaching in Vietnam for fifteen years and now have my own school. I would like to help others to achieve their dream of teaching abroad while avoiding the pitfalls. Both my parents were teachers, my brother is a teacher and my daughter is a teacher. So it must be in the blood.
I have been living and teaching in Vietnam for the last fifteen years and have had some amazing experiences and met some fantastic people. The one thing I always wished for was for one place to go to where I could find the information that would help me progress as a teacher and avoid some traps.
I would like to tell you a little more about me that may help you understand what motivates me. The first and most important thing is I am married to a wonderful Vietnamese lady and we have two children, Bao and Ngoc. We live in an extended family that includes nieces, nephews and the grandparents.
When I first met Nga she and I had great problems communicating that led to confusion and arguments. So I was motivated to both learn Vietnamese and teach her English. That's where it started. As cliched as it sounds, I teach English to help people understand one another and avoid conflict.
I believe one of the major roads to conflict is the lack of understanding between different cultures. However, I am also fully aware that there must be some reward for the time taken in providing this opportunity to the students. And hopefully this website can provide at least a starting place to answer questions about teaching in Vietnam.
When I first arrived in Vietnam I wasted a lot of time finding my way around and there was no central source of information. So I have decided to give back a bit of my time in trying to help others.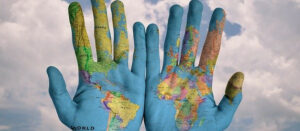 WHY DO I WANT TO HELP PEOPLE
The main reason I would like to help others is so they can enjoy the same lifestyle I have led over the last fifteen years. I see people knocking themselves out in jobs they don't like. And I think we all deserve to be happy. There is no greater feeling than going to work and loving what you do.
To be able to create the opportunity for someone who may be socially disadvantaged by teaching them English ( So they can get a better life) and be paid for it is nothing less than amazing. So if I can help you become a great teacher and improve others lives in the process I will be happy.
THE GOAL OF MY SITE
The goal of my site is to help you help others. If I can provide enough information that helps you decide if you want to become a motivated and amazing kick ass teacher I will be happy that I have helped start your journey. If you ever need a hand or have any questions, feel free to leave them below and I will be more than happy to help you out.
All the best, and remember a good teacher can change your life.
Steve Hey
vietnamesl.com