Health Problems in the Classroom.
Keeping one's physical health together when teaching in the classroom and online is important, especially when doing remote instruction via a computer. But as a teacher, it's crucial to look after your mental health as well. You will benefit from this as well as improve your teaching and student outcomes.
Being a teacher is such a demanding job. A teacher is continuously "on the go," and if they are not careful, the students can quickly sap your energy on a regular basis. Many teachers feel exhausted and drained when they return home. Not physically fatigued, but mentally spent. A person will eventually start to feel mentally exhausted and "hit the wall". As a result of this, you will undoubtedly be affected outside of the classroom as well.
Being an EFL or ESL teacher in a foreign country can also leave you open to feelings of "aloneness" and wondering how you can cope. Often there is no support structure in place and this can lead to harmful substance abuse situations.
Common Educator Health Problems.
Teachers are generally held in high regard because of the challenging work they do.
They have the responsibility of assisting students in learning and helping with intellectual development, from young children to adults and they are expected to adhere to rigid lesson plans. On top of that, they are not necessarily paid the greatest salary.
It may be necessary for them to attend class even though they are feeling under the weather, then stay up late to prepare for their upcoming class of students. All this contributes to various physical health problems and there are some health issues that are more likely to emerge in teachers.
Here are a few of the most prevalent physical health issues that instructors encounter.
Due to the physical demands of the profession, educators deal with a wide range of medical conditions, from back discomfort to vocal demands from speaking in large noisy classrooms and eye strain from the amount of reading done.
Most physical health problems can be solved by fixing the problems with the school administrators or dealing directly with doctors and related problems.
However, today we are going to be looking at stress and the problems related to protecting your mental health. And what we can do as individual teachers to help alleviate these problems, especially as ESL teachers.
Trying to Maintain Mental Health in the ESL Classroom.
The answer isn't as straightforward as "taking a break" (although it can help momentarily), in my opinion, you should match your daily actions with your emotional beliefs. Make sure your actions and the topics you cover in your teaching are consistent with your beliefs.
The simple reality that many teachers are tearing out their hair because their ideals about teaching and learning don't align with their teaching environment can cause a lot of mental tension and misery.
You only need to look at what is happening in the U.S.A at the moment with mass resignations reverberating throughout the teaching profession to understand the depths of despair in the education industry.  
More Options.
It can be challenging to seek the support you need to maintain your mental health when mixed with a culture of self-sacrifice and external pressures.
Without assistance, continuing is unsustainable, and eventually, something will break. This can make it difficult for you to manage your day-to-day workload at work, necessitating time off for treatment, and more.
How to avoid problems or relieve symptoms:
You have alternatives to handle pressures at work, depending on how severe they are for you. You can get the tools to handle this through talk therapy, support groups with other educators, mental wellness applications, and the usage of perks like an employee assistance program if these are available.
However, as I mentioned before, when you are in a foreign country with a lack of resources you will be struggling to find any type of support structure. Added to that, if you are in a country that has a large "party scene" you may find some teachers start abusing alcohol as a coping mechanism. This is something that should be avoided at all costs.
Simple Solutions.
There are some simple measures you can take that will help insulate you from some of the worse conditions of living in a foreign country where you may or may not be feeling homesick.
Before you leave for your new life in the country of your dreams check out the Facebook groups you can join and look for other activities you can do as well. At the same time, get your ideal lifestyle and employment worked out! It's not as difficult as it may seem to select a work abroad program, especially if you prepare prior to traveling.
Another thing you may wish to do is to put together a selection of photos of friends and family to remind you of your support groups if and when you need them.
Surrounding yourself with things and people that remind you of home will help you to settle into your new country and new job more easily.
Join Clubs.
Most large cities in Vietnam have a good selection of clubs and groups that you can join and make friendships with people who have similar interests.
Learning the local language will not only help you develop new friendships it will also open new doors of understanding within your new country. 
After living in Vietnam for more than 15 years, the people I see who survive and thrive are those who immerse themselves in the culture and develop a strong network of friends.
For example, Expats in HCMC are an English-speaking community in Vietnam and are one of many groups available.
Final Words.
With the post-effects of covid still trickling through and with Christmas on the horizon I wanted to make people aware that it is OK to feel a bit down at times. 
You can do a few things that will help you cope if you are having problems. Remember you are not in it alone and there are a lot of people who can help, and not just professionally. It is just as important to be able to sit down with friends and discuss how you are feeling.
Christmas can be a time when you feel alone and isolated, so if you are feeling like that, I urge you to reach out and get in contact with someone to talk with. I am also here if you need a good listener.
Spending your first Christmas away from family can present its own challenges and there are always people available to talk to. Don't try to cope with any problems alone. As cliched as it sounds, a problem shared is a problem lessened.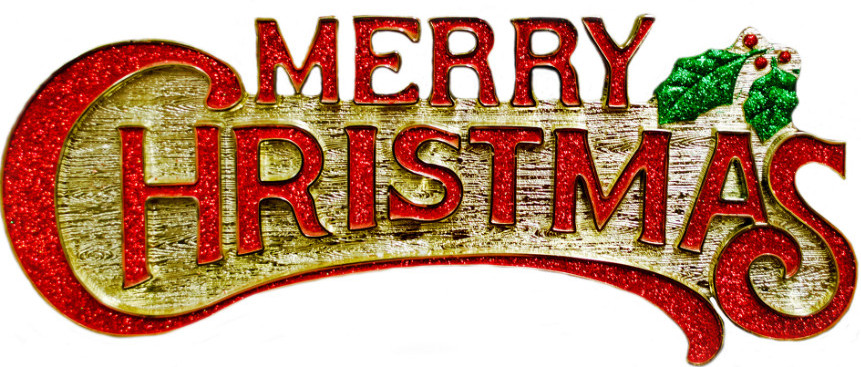 Stephen
---
Any or all links on this site may be affiliate links, and if you purchase something through those links I will make a small commission on them.
There will be no extra cost to you and at times due to my affiliation, you could actually save money.
You can read our full affiliate disclosure here.
---