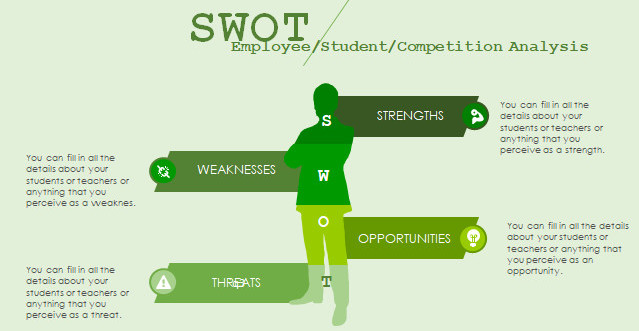 Teaching Business English is fun and rewarding
Teaching business English intimidates many EFL teachers. This is due to the misunderstanding that teaching business English is different than classroom teaching. But it's more about helping students in honing their English skills for use in a professional setting. Here are some pointers to help you get started teaching business English.
Find out the Students Goals
You'll be dealing with busy individuals who are used to achieving goals. As a result, you should talk about what they want to achieve realistically with them at the start of the course. This usually entails breaking down tasks into abilities such as telephoning more successfully, writing more logical emails, and chairing meetings, among other things.
Do a Needs Analysis
Teachers should assist in the development of these goals by analyzing the requirements of the students early on. This 'needs analysis' can then be shared with the students and referenced back to during the course to keep them engaged and motivated. Keep in mind that people's occupations evolve and change over time, so you may need to agree on new goals in the future.
The learning Intent.
A discussion about the context in which the students intend to use the training should be a crucial element of the needs analysis process. What is their motivation for studying English? How and with whom do they communicate at work, and why?
Someone learning English for the purpose of brushing up on their proficiency will have different demands and expectations than someone learning English to lead a team working in another nation.
We must also keep in mind that business is performed on a worldwide scale, and your pupils will almost certainly be communicating with non-native languages. Researching cross-cultural communication and learning how people from other backgrounds conduct business is a smart idea.
Be Professional in your manner

Teach in a professional manner. Pay attention to what you say, how you act, and how you dress. If you're going to work for a corporation, you'll need to be punctual, professional, and knowledgeable.
Remember that business English students, like other students, require motivation. Businessmen and women rely on their trainers to keep their energy levels up, and like other classes, there must be some element of fun.
In a business English classroom, student talking time should be significantly higher, so make sure there are plenty of chances for group task work and speaking practice. Leave reading and writing for self-study or assignments as much as feasible.
Choosing Course Content

Students will want you to bring resources to class. There are several books and online resources accessible, but it is critical to select materials that generate 'genuine' classroom circumstances.
The students are probably the most valuable resource. They may be able to give you actual resources from their professional lives, such as what they need to read and comprehend, or even develop and deliver.
Leaflets, emails, PowerPoint presentations, and reports are examples of these types of materials. Learners will most likely anticipate you using some of these resources to construct your own worksheets.
Determine which resources are relevant and what your students hope to gain from the lesson. Then come to an agreement on how to address these needs.
PRO TIP: learn how to turn Powerpoint into Video ==> HERE <==
Adapt to your clients' needs | Be flexible
Strong results and adaptability are expected by businesspeople. They may request classes before starting work, over lunch, or at the conclusion of the day.
As a result, trainers may find themselves working long days, starting the first class at 7.30 a.m. and ending the last class in the evening.
Students may cancel at the last minute due to unanticipated circumstances like an essential sales call or a critical meeting.
Include a cancellation policy in your contract.
We must understand that work is definitely the top priority for learners in the workplace. It's a good idea to arrange a cancellation policy with the company ahead of time to lessen our work stress.
Request that they notify you 24 to 48 hours in advance. If a class is canceled inside that time you have every right to charge a cancellation fee.
Another issue could be the number of students in class. It can happen that you have prepared for a class of 10 people and only one person shows up. Try to come up with some one-on-one activities.
And prepare for different skill levels in the same class. You may have some advanced students sitting next to beginners. Use this as an opportunity to get the better students to coach the weaker learners.
How can I become a Business English Teacher?
Make sure you're TEFL or TESOL certified before applying to online and face-to-face Business English teaching jobs since almost all employment in this niche will require you to have a professional English Teacher certificate of at least 120 hours.
It's even better if you can do a Specialized Certification course in Teaching Business English, as this is a competitive sector, and having specialized training can help you earn more.
An easy go-to for getting qualified anywhere in the world is Udemy. They are recognized and professional and offer a full range of cost-effective courses. And they provide several options.

Conclusion
Teaching business English can be a fun and profitable experience. Although there are a range of skills and tactics required, it all boils down to adequate preparation and a professional attitude.
Who am I?
My name is Steve, and I have been teaching in Vietnam for 15 years. I have 2 schools and am currently teaching online because of Covid. I love traveling and experiencing different cultures and have a weakness for chocolate and beer. You can check out my house in Vietnam below.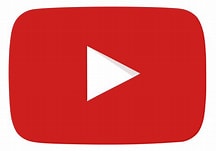 Any or all links on this site may be affiliate links, and if you purchase something through those links I will make a small commission on them.
There will be no extra cost to you and at times due to my affiliation, you could actually save money.
You can read our full affiliate disclosure here.