I think I am ready, but I am not sure. Somebody please help. What is a Xe-Om? Do I give money to the Buddhist Monks?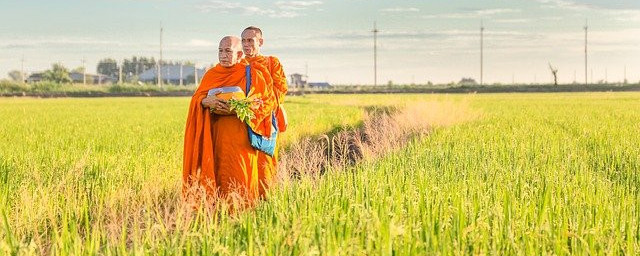 So you have everything organized and you are going to Vietnam. You have either been sponsored by a school to start teaching in Vietnam or the latest "covid" travel ban and lock down has been lifted. Either way, you are "on the way" to Ho Chi Minh City in Vietnam. You might be thinking " what should I take". I have gotten my health check, police check (If you have been in HCMC for longer than 6 months you should do that here) and done my training. I also have all my paperwork notarized. So..what have I forgotten?
Money and Credit/Debit cards.
The amount of cash you bring is dependent on a job waiting for you or not. And if you have done all your paperwork and training.(However with the training there are two major benefits of doing it in Vietnam, 1. They can help you a job, 2.the training is geared towards teaching in Vietnam).
How much is enough? If you have everything done you could survive on $1,500.00 – $2,000.00. This may sound like too much for some people but it will give you enough for accommodation, food and travel to and from work. Personally I would feel uncomfortable in bringing so little and my comfort level starts at $5,000.00. A credit card is a healthy option but don't go crazy on clubs or pubs. (OMG, I sound like my parents).
You may be waiting for six weeks until your first pay hits your bank account. (You will need help in setting up your bank account and the school may assist you). It is common for the agencies who act as recruiters and management of teachers to pay monthly. Then you may have to wait for 10 – 15 days for your funds to go into your account. ( Short term money market anyone).
So make sure you have enough to last 6 – 7 weeks. My advice would be to stay in a cheap hotel or something like the "Saigon workers club" ( Cheap boarding house in Go Vap district originally run by a foreigner) until you have a couple of pays under your belt. Work travel is incredibly cheap and a 30 minute Xe-Om (motorbike taxi) or Grab ride will only be $2.00 – $4.00.
Some people may say I am over-estimating the amount of money you need to bring but It is safer to have too much than too little. If you do run short of money and have to contact family or friends, the time it takes to get money from home may not leave you in a happy place.
Additional Services
You may or may not need some extra help when you land. If you do need help I can provide personalized pick up from the Airport (Ho Chi Minh City / Tan Son Nhat International Airport only) And also arrange one or two nights cheap and safe accommodation in district 1 ( Tell me your budget, but look at about $25.00 to $30.00 per night. Along with this an introduction to English Teacher Trainers and recruitment agencies and schools (All known by myself and visa versa) can be provided.
It's the little things that matter and having a sim card (and mobile phone if needed) and introduction to your own Xe-Om ( motorbike taxi driver who can speak English) or Grab set up on your phone along with a money conversion app. can be helpful.
I have to cover my costs ( remember I am more interested in finding teachers) and time. Cost of this service is $150.00 to $250.00 depending on type of accommodation. Cost does not include smartphone. Contact me on stephenhey1@gmail.com if you wish to discuss further.