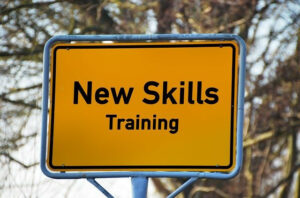 If you wish to teach from the comfort of your home you may consider on line teaching. You can either organize your own classes or tutor one on one. Zoom conferencing is an exceptional tool for this purpose.
Google meet is also awesome. It gives you 1 hour free teaching time. I have run over time by 15 minutes and still have not been kicked out of the conference call.
Or you may wish to use an online agency. There are a lot of choices in this market with China being the largest market. The pay rates range from lower than face to face teaching and higher, but the upside is you don't have any traveling time and you can teach from anywhere in the world.
The only thing to remember is you have to allow for the time difference of the country you are teaching in. Your salary will be put into your PayPal or Payoneer account.
Magic Ears, VIPKID, EF Education First, Skimatalk, Preply and GoGoKid. are some of the the better schools available.
Magic Ears – Teach English Online to Chinese Students
Magic Ears is currently the top choice for ESL teachers from the USA and Canada. Founded in 2017, this company is a great option for English teachers.
The platform connects teachers with Chinese students aged 4 – 12. Lesson planning, marking homework and spekaing with the students' parents is all dealt with by Magic Ears — you're simply there to teach!
Classes are 25 mintue's long, and you can earn up to $26 per hour.
Pros to Teach English Online With Magic Ears:
It's a high-paying position at up to $26 per hour
You can work remotely from anywhere in the world
No Bachelor's Degree is required, but you must be actively working on obtaining your certificate
Magic Ears offers a TEFL for just $20 (not transferrable to other online English teaching jobs)
Set your own schedule (but open at least 30 "peak hour" slots within your first 30 days)
Classes are 4-on-1 which is easier to manage than a larger group
Magic Ears creates the lesson plans for you
Application and interview procedure is easy
Use their teaching platform — no need to download any apps or programs
You don't need to speak Mandarin or Cantonese
Salaries are paid via PayPal
There's an engaging community on Facebook and assistance is available
Cons to Teaching English Online With Magic Ears:
Only Canadians and Americans can apply
Time change issues if you aren't living in Asia
LEARN MORE & APPLY TO MAGIC EARS   
For more information about teaching on line and teachers tool , please visit