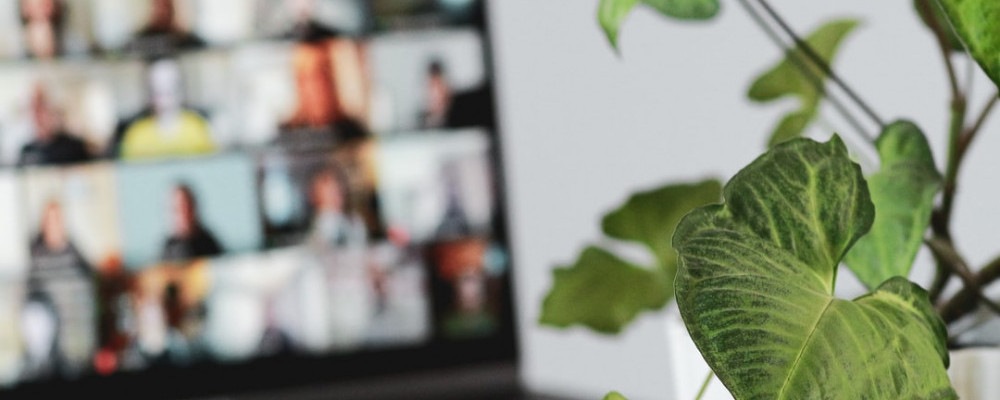 Teaching on line is too hard.
A lot of teachers are now teaching on line. Are you one of them? Have you ever done it before? The learning curve for teaching on line can be very steep if you haven't done it before. 
We become so set in one way of teaching that when we are forced to change,it can be difficult. 
But there are some resources that can make it esier for us.One of these is twinkl.
What is a Twinkl?
Twinkl are there to 'help those who teach'. And those who teach on line..
They create educational resources that can be used at each step of a child's learning journey.
Their teacher-created resources provide entire schemes of work, lesson planning and assessments right through to online educational games, augmented reality and so much more.
They have over 525,000 resources and new content gets added every day. You'll find they have normally got what you need..
Everything they do supports the global teaching community and they are committed to helping people by providing educational resources..
They support and work with educators across the world, including ESL teachers, primary and secondary teachers, childminders, nursery workers, home educators and parents.
All Twinkl resources are teacher-made and can be used by anyone, anywhere.l.
Should I sign up? How much is it?
Access 40,000 FREE resources
Why sign up to Twinkl.? They have more resources than ever before. Each one has been written by a teacher, designed by a designer, illustrated by an illustrator and checked by a teacher.
You can trust all of their content to be accurate, meet curriculum objectives and look beautiful. Whether you're a teacher looking for displays, assessment and powerpoints or a parent looking for activities, homework or crafts.
You can access 40,000 FREE resources when you sign up to an account.
 Or access over 500,000+ resources with a paid membership. Membership is about $3.00 per month. That is money well invested if you are struggling online. Or stick to the free membership. 40,000 free resources should keep you teaching for a long time online.
Another great reason to sign up to Twinkl is the ability to create your own resources or to edit the content they provide. Head over to Twinkl Create to create your own versions of activities, displays and even memes!
It's ideal to personalise, differentiate and adapt content for your class, your children or your classroom. Also, look out for the ability to adapt resources with names or pictures of your own.
 As teachers, we all know how important differentiating is..
97% of teachers agree that Twinkl helps improve their work/life balance. Made for teachers by teachers, Twinkl's bank of teaching resources can save you valuable planning time and boost your confidence in the classroom or on line.. 
On line sharing with students.
Transform your teaching by sharing any Twinkl resource with your children online. This step by step guide for teachers shows you how any Twinkl resource can be shared with your students. Your students can activate their devices for remote learning.
 Save time distributing resources to groups of children and make your lesson stress-free. Their blog covers how to share Twinkl resources directly with your students using either a PIN code or Personal Child Logins method.


Why Share?
Sharing  resources can change the way you teach and your students learn.  It'll help you to give your students something that is more interesting. They can watch videos they can look at anything you send. They can download or print what you have sent .
Online resource sharing also means you cut down on time spent at the printer and sending out emails and messages to your students.
With the methods that Twinkl have got to share the resources from your account you'll spend less time on prep and have more time for teaching.
There are two methods of using Twinkl 'lessons' combining interactive and downloadable resources. Then sharing them quickly and easily with your class. Both are available as part of your regular Twinkl subscription. Yep, this one is not free.
The PIN code method – which you have by default – allows you to share lessons, with a PIN code for each lesson.
The Personal Child Login method – which you need to activate – allows you to share multiple lessons with custom groups, using the same login details every time. 
PIN Code Method Summary
Using the PIN Code method, you put together resources for a 'lesson', get a PIN code for the lesson and the children access it via that PIN. 
You can share one 'lesson' at once with any child you've given the PIN to – one PIN per lesson
There's no need to set up child logins
You have PIN code access by default, you don't need to activate it
You can use this method with any Twinkl subscription to share any site or resources your subscription covers. It's included at no additional cost.
How Children Access Lessons via PIN-Code
Children log in at either twinkl.co.uk/go or twinkl.co.uk/share. They:
Enter the PIN for the particular lesson you want them to use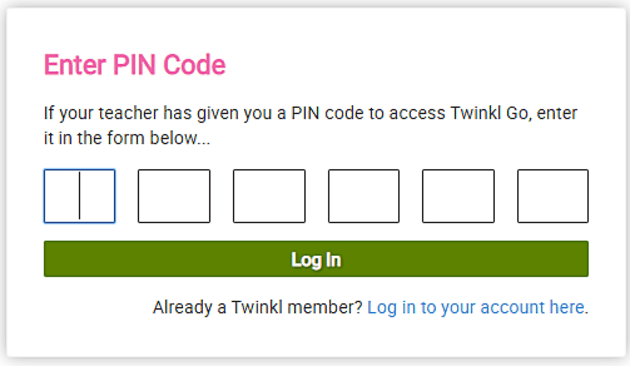 How to Share using Personal Child Logins
Personal Child Logins Summary
You can group your children and deliver lessons and resources directly to groups – anyone in those groups will get the lessons automatically, with no need to share. So you can allocate any resource to your whole class or an individual..
Your children log in the same way each time, with a class PIN, a username and password. They use the same PIN every time you allocate a lesson.
Your children see every lesson and resource that's currently allocated to them in their personal 'My Lessons' view.
You can use this method with any Twinkl subscription.
How do I join?
It's really easy to join, simply head over to their sign up page to create a free account. 
What are you thinking?
I know. Your thinking I am making money out of this. NO I am not. I do not get any monetary or non monetary kickback for this page. So please support my other pages at vietnamesl.com.  
Thanks for reading, I hope this helps those on line teachers who are struggling. 
Please provide feedback, I will respond.
 And pass it on to those who need it.