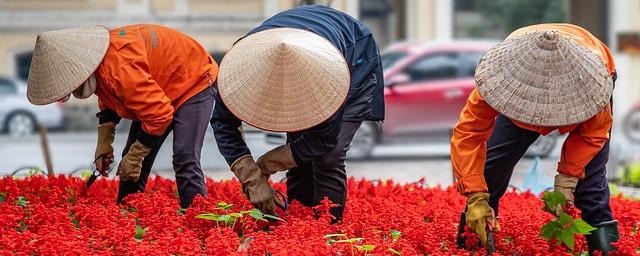 Covid
At the moment, no. But that is because of Covid. But when the planes are flying again this may help you avoid any potential trouble.
Vietnam.
Vietnam is a small and relatively unknown country in Southeast Asia, flanked to the west by many mountain ranges and to the east by a dazzling ocean. The country is currently known for its beautiful beaches, rolling rice paddies, and fast-paced cities.
Despite its tiny size, Vietnam's long narrow shape provides great variety of scenery. The hilly north is known for its ancient ethnic minorities, rolling rice terraces, and towering limestone karsts. While central Vietnam is known for its sandy white beaches and UNESCO-listed historic towns. You will find some of the most refined and delectable food in Vietnam here as well.. The south of Vietnam is known for the Mekong Delta, fairy-tale islands, and cities that are a joy to visit and photograph.
Vietnam is a welcoming and safe country to visit. Your journey should be pleasant and trouble free if you use some common sense. Tourists frequently complain about aggressive street vendors, unfriendly tour guides, and unsafe driving. However, with a level head and careful planning, these issues can be avoided.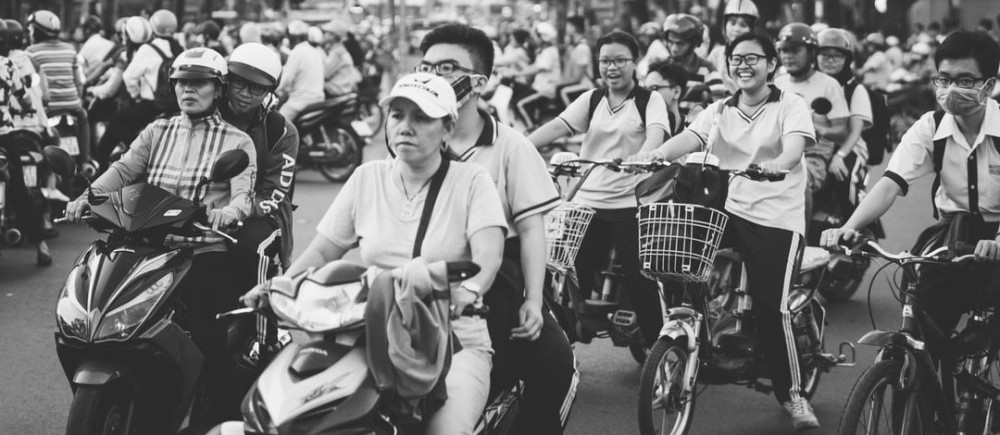 SOME DO'S
There are no cultural etiquette standards that a foreigner, as a tourist, is expected to know. Greetings are similar to those in Western countries. However, it is widely admired by the locals if you have some understanding of Vietnamese etiquette.
Vietnamese men and women dress conservatively. Despite the heat, it's best to keep your skin hidden. If you do, especially if you're a girl, you'll be met with blank glances from the locals.
When visiting pagodas, be sure to dress appropriately. There will be no shorts or soiled beer t-shirts allowed. Shoes are OK, and you will only need to remove them on entering a home or pagoda. If you're unsure, just do as the natives do.
Drink plenty of bottled water, particularly if you're out sightseeing. There's no need to lug around large bottles. A street vendor is never far away, and they'll almost certainly find you before you find them.
SOME DONT'S
Don't wear a lot of jewelry or carry a handbag. In Vietnam, violent crime is uncommon, but petty theft is more prevalent. You are a potential target if you carry a bag or wear a digital camera around your neck. I have personally had a bag stolen from me, while on the back of a Xe Om. (motorbike taxi)
If you're taking a Xe Om (motorbike taxi), make sure your bag, if you have one, isn't easy to take. Do not hang it off your shoulder. Put it on your lap. Bag snatching, while still uncommon, are the most likely crime a visitor will face, and the likelihood increases dramatically if you have a camera or laptop on display.
When going to temples and pagodas, avoid wearing singlets, shorts, skirts, dresses, or other revealing clothing. Treat it the same as if you are going to church on Sunday.
Public shows of affection between couples are frowned upon. As a result, you may see couples holding hands but not kissing or hugging. Although this is changing with the younger generation it is best, as a foreigner, to refrain.
In Vietnam, losing your cool means losing face. You'll have a better chance of getting what you want if you keep your cool and stay polite.
Remember, this is Vietnam, a developing country, and things may not work as they do in your home country. Don't be neurotic about your safety; instead, be alert of what's going on around you.
You can check out more about etiquette in Vietnam. ==> here <==
Why come to Vietnam.
Vietnam is an ancient country that only the most daring of travelers ventured into until the 1980s. The country is currently enjoying its time in the sun, with tourism numbers exceeding 12 million in 2017, up 30% from the previous year. Although, obviously now, Covid has stopped all tourism.
But once the borders open and the planes start flying Vietnam will be a great choice. Simply put, these are a few of the hundreds of reasons why Vietnam should be on your travel bucket list
Easy to travel: With a reliable, economical, and extensive network of trains, buses, airlines, and local transportation, Vietnam is one of the most accessible countries in Asia. You may go from one area of the country to another using convenient public transportation, and no part of the country is closed to foreigners.
Beautiful: Vietnam is a beautiful country. Mountains, forests, jungles, beaches, islands, and national parks abound in the country. But even the cities are stunning in their own right. Just a few minutes in Hanoi, Vietnam's bustling capital, and you'll discover tropical flowers blooming out of antique buildings, quiet lakes, and exquisite pagodas.
Friendly: Vietnamese people are known for being friendly, courteous, and generous. As you see young and old chew the fat on small stools out in the open air, the elderly being cared for by their community, and brilliant grins on the faces of folks you merely pass on the street, visitors to the country will truly understand what makes Vietnamese culture so unique.
Foody paradise: Long overshadowed by Thailand, Vietnamese food is now beginning to make headway in foody circles across the rest of the world. And once you try it, you'll understand why. Sweet, salty, sour and savory flavors are balanced to perfection in every dish, and the myriad accompaniments to every meal add freshness and personalization that you'll struggle to find anywhere else on earth. you can find out more about the food of Vietnam here.
Affordability: Vietnam is one of the cheapest countries in Asia. In addition to being a cheap travel destination hotels, transportation, souvenirs, meals, drinks, and everything in between are shockingly inexpensive. As a result, more people can afford to visit Vietnam, as a small sum of money goes a long way.
Conclusion.
I have been living here for 15 years and highly recommend a visit to this wonderful exhilarating country. Add it to your list. You will not be disappointed.
Steve.
Feel free to leave any comments below.
Any or all links on this site maybe affiliate links, and if you purchase something through those links I will make a small commission on them.
There will be no extra cost to you and at times due to my affiliation you could actually save money.
You can read our full affiliate disclosure here.