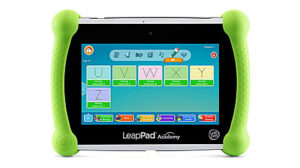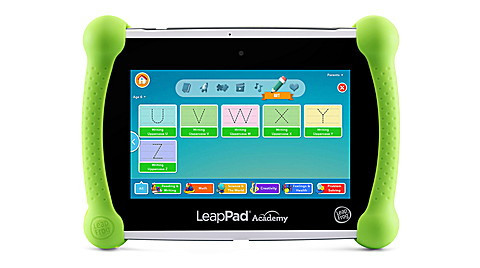 What is a leapfrog | Leap pad tablet? 
A leapfrog tablet is a learning tablet that is preloaded with more than 20 educator-approved apps that explore math, reading, writing, problem-solving and creativity skills. In a nutshell it is a fun way for children to learn.
Why Should I buy It?
Fun learning games are a great way to build your child's basic skills in math and language skills. These are a necessary requirement for the elementary school curriculum. . Also, they teach essential skills for preschool and early learners. For that reason, Fun Learning Games were made with children in mind. This makes learning fun and your children will want to learn.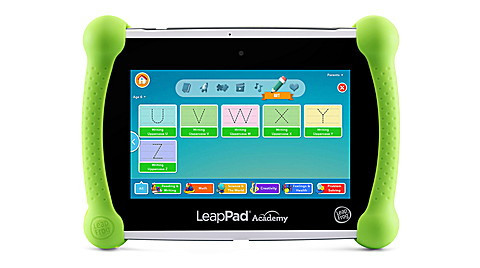 Laugh and Learn, The Benefits of game based learning.
Computer style learning Games are a great  way to build important skills that children need to succeed.
Educational games for kids play an important role in making learning fun and interesting.
Children enjoy learning with educational games on computers.
They can learn math, languages, and much more. These make their learning experience rewarding and fun.
There is an idea that gaming has a bad effect on your child's educational development. This is far from the truth. There are very many reasons to challenge this idea. Gaming is a basic component of engaging the child and providing fun-based learning.
What does it teach?
Skills
Coding
Counting
Creative Expression
Environmental Science
Life Science
Mathematical Reasoning
Music & Rhythm
Reading Comprehension
Spelling
Visual Puzzles
What is included.
Preloaded content
Includes preloaded content. It features core skills in mathematics, reading and science as well as music, puzzles, logic and creativity.
Powerful processor
Built with fast, powerful quad-core processor for lightning-fast fun.
Kid-smart fun
Access to 1000+ learning games, videos, eBooks and more. All designed and approved by LeapFrog® educators. And it's kid-tough and kid-friendly right out of the box.
Personalized learning
Features Just for Me™ learning technology. Personalizes select games, remembers curricular progress and automatically adjusts learning levels.
Extras.
Educator-approved games and apps
Choose from hundreds of fun learning games. E Books, apps, videos, music and more—designed by learning experts, just for children!
Leap frogs learning library has 2,600 options.
Technical Specs.
Leap pad ultimate specs.
Screen
Shatter-resistant 7-inch multi-touch capacitive screen
Resolution
1024×600 screen resolution
Rechargeable battery
Built-in lithium ion
Battery life
5+ hours
Speed
1.0GHz
Memory size
8GB memory
micro SD Card Slot
No
Operating System
Brio OS
Camera
2MP front and back cameras
Video recorder
480p video recording
Weight (kg)
1.205
Dimensions (inches)
9.06 x 5.88 x 1
Manufacturer's warranty
1-year warranty
Included content value
Explore 15+ preloaded apps & videos
Wireless
Wi-Fi 802.11 b/g/n
Bluetooth®
No
Audio
3.5mm stereo jack with microphone
Accelerometer
Yes
Access to LeapFrog® Learning Library
and approved Android™ apps*
Yes
Open web access with parental approval
No
Automatically adjusts skill level**
Yes
Parent controls
Yes
Time controls
Yes
Recommended age range
3-9 years

Also comes in pink. And there are over 2,000 games and learning activities available.
Special Offer | Buy now while it lasts.

LeapFrog is as committed as ever. They help making learning fun and support parents with the tools they need to keep kids learning.
LeapFrog is offering an extended 2-month free trial of their interactive learning program.
LeapFrog Academy offer reduced pricing on 6-month and 12-month plans for parents who want to keep the learning going.
Price. $119.89 from Amazon.      Leap pad Ultimate $172.01.       Delivery to your door.

Click on the above link and start your children's learning at home.
Also please look my other offers on my website.
Great Teachers Tool – Teaching ESL in Vietnam 2021 (vietnamesl.com)

Any or all links on this site maybe affiliate links, and if you purchase something through those links I will make a small commission on them.
There will be no extra cost to you and at times due to my affiliation you could actually save money.
You can read our full affiliate disclosure here.