The new ipad M1 looks awesome.
The Ipad M1 looks like a great classroom tool. Easy to use and powerful. It is powered by an M1 chip which gives mind blowing performance. It has a liquid retina display that provides an extreme viewing performance.It also has a fast 5g wireless connection.
The M1 chip is the fastest device of it's kind and is designed for next level performance. but for me the deal breaker is it is thin and light and makes carrying to school very easy. Also the all day battery life is perfect.
The 8 core CPU delivers up to 50 percent faster performance which provides faster graphics so you can show high quality graphics at faster rates.Apple says 40% faster graphics which is bloody amazing. The students will love you.
There is an 11 inch and 12.9 inch XDR display which gives an amazing 1000 nits of full screen brightness and 1600 nits of peak brightness. What that means is a true to life color and tone.There is a 1,000,000 to 1 contrast ratio which means detailed content and visual  perfection for your students. Peak brightness on the 11 inch model is not as high at 600 nits but that is compensated by it's portability. My choice would be the 11 inch model purely because of ease of carrying and set up. The power of these Ipads and the storage capacity is more than enough for work and play..
The Ipad pro comes with a 12mp wide camera and a 10 mp ultra wide camera and is the same for both. And there is a 2x optical zoom and a 5 x digital zoom.It comes with a 5 element lens and advanced red eye correction. Take photo's in class and use them to help teach English. I record my students and get them to view what they have said. It is a great way to improve their language skills. At a later date, after I get permission, I will upload an example to my website.
The Apple M1 chip has an 8 core CPU and a 16 core neural engine. The 8GB RAM model comes in 128GB, 256GB or 512GB storage. The 16 GB RAM model comes with 1 TB or 2TB storage. The base model would be enough for most classroom activities but I would want 512GB of storage.
There is a 4 speaker audio system, but you will still want to connect up to a remote blue tooth speaker because of the size of the classrooms in Vietnam. However if you only work in an English center you will get away with the ipad speakers. Smaller classrooms, smaller class sizes. You also have audio and video calling if you want to teach online. ( See my website for online teaching info. www.vietnamesl.com )
All the apps look standard except Music memos, Swift playgrounds and support. And importantly it supports Vietnamese as well.
Why am I so excited. When you sometimes have to take your laptop to school …this is so much easier. Also better than using your phone which I have been doing.But not now.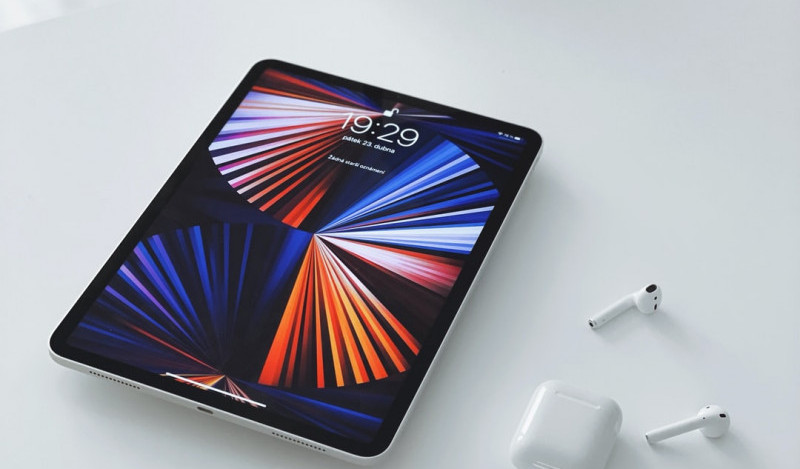 The cheapest place to buy this that I have found is at Amazon. If you can find it cheaper, let me know. The Apple 11inch Ipad pro starts at $899.00. For me this is well worth the investment as it is only what you should save in 1 month. And the ease of use and portability makes it a sound investment. Click on the Amazon product to find out more.
Thank you for reading. If you wish to comment, please do.
.