Starting Out.
When you first start teaching you have a lot of questions rattling around in your head. probably the first and biggest is can I do this? You have done your training and maybe you have even done a demonstration lesson for your employer. But nothing quite prepares you for your first day of teaching. can I do it, will the students like me, will I be a total flop?
It's like going on stage for the first time and battling those butterflies. There are techniques and methods you can use to make that first day and the days after that easier. The best piece of advice I got was to go our and enjoy myself, have fun.
If the students see you having fun they will be drawn in and enjoy themselves too. I remember the first day and I made a basic grammar mistake. Of course the class pounced on it. What did I do…..I said, good I wonder who was going to pick that up. After that we laughed and now 15 years later I have my own school.
Lesson Plans are a must.
There are some things as a new teacher that will make your life a lot easier. And that is HAVE A LESSON PLAN. It doesn't have to be written out in all it's complexity with it's i's dotted and it's t's crossed. But you do need a general guide as to what you want to achieve and how you are going to do it. ( This should have been covered in depth in your teacher training).
Normally the school where you will teach will have a curriculum and book for you to follow. If they are good they will inform you as to what page /pages you will teach. ( Normally only 1 or 2 pages per lesson)
To start your class you will normally do a warm up. Getting the students relaxed and help them to think in English. It could be a quick game  – ABC food or ABC body parts or Clothes. You go around the class and the students have to name a food or body parts/ clothes in Alphabetical order. For example A – arm, B – Bottom, C – Chest, D – Dress etc.
You need a full retinue of games , you can look on the web or talk with other teachers about what they use.
and then you are into your lesson.
Making a lesson Plan.
Before you start decide what type of lesson you will be doing. A review, a skill based lesson, a book based lesson or one entirely on your own.
If this is your first lesson you will want to do some form of introduction. The depth that you drill down will be dependent on the age of your students. Ideally you should have lesson plans for different ages and different skill levels. At it's most basic your lesson plan will be for;
1) Kindergarten, quick and fast with lots of changes to keep them interested. Most classes are only 30 minutes long/
2) Children, Fun based activities, lot's of games but some formal book based learning. Does not need to be quite as fast paced as kindergarten.
3) Teenagers. ( Secondary school) A couple of games, I like to do 1 at the start and 1 at the end of the lesson. More focus on book learning.
4) Adults. Can be a little bit more risque with the comments. More focused on on learning and covering all the skills.
You need to think on your feet in the classroom. If you see something not working , move onto something else. as much as a lesson plan is essential do not be bound by it if it is not working.
The steps I take in designing a lesson plan are;
1) Decide on your objectives., whether it is…
– Leaning new vocabulary.
– Learning new grammar.
– Practising speaking
– listening skills
– Writing skills
2) Outline your lesson Plan..
a) Waiting for your students.
b) Warm up / game.
c) Hand out worksheets or take out books.
d) Group work.
e) Individual work
f) Mark worksheets in class and collect.
g) Wrap up / answer questions or play a quick game like hangman or stop the bus etc. ( Laugh and Learn)
Most classes are 45 minutes long unless you have a double period. Then your class is 11/2 hours long. Also put a time of how long you think each section will last. Have 2 more parts to your lesson plan in reserve in case you need them.
3) Activities.
What activities or games or work sheets ( Or a mix) are you going to use to achieve your goals in section 1 ( Objectives)
4)Materials.
Create or find materials to support the classes learning experience. It could be flash cards for younger children or puzzles or worksheets. To start it is easier to find these on line ( www.englishwsheets.com is a good site) but later you will want to create your own.
5) Have Fun.
The most important part when you get into the class is relax and have fun. You have done the hard work, now enjoy the rewards.
Conclusion.
Once you have done the first 10-20 lessons you will feel much more comfortable and can start practising with different teaching ideas and methods. I remember that I counted my first 100 classes( LOL ) and after year 2 I tried to count how many I had done but I had lost count long ago and was enjoying the classes.
I still enjoy doing a rudimentary lesson plan but I know if you put me in front of any class I can pluck out a lesson that will be relevant and enjoyed by all.
All the best on your journey.
Tell me any stories you may have of your first day in class. Or if you haven't got there yet, what do you expect.
I love hearing your stories and will reply to any messages left as soon as I can.
Resources for teachers
Who Am I? 
I am a teacher who has lived in Vietnam for 15 years and now have 2 schools. My name is Steve and I love traveling, Teaching and learning about new cultures.
You can see my house in Vietnam below on YouTube.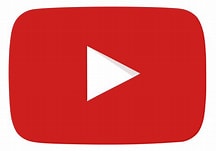 Any or all links on this site maybe affiliate links, and if you purchase something through those links I will make a small commission on them.
There will be no extra cost to you and at times due to my affiliation you could actually save money.
You can read our full affiliate disclosure here.