During these times when we can't move around much because borders are closed and schools are closed due to covid-19 it is a good idea to look at Teaching online jobs. You can improve your skills and earn while you learn.
Who are the best companies to teach online with. here we go.
A list of best companies to teach online with would include;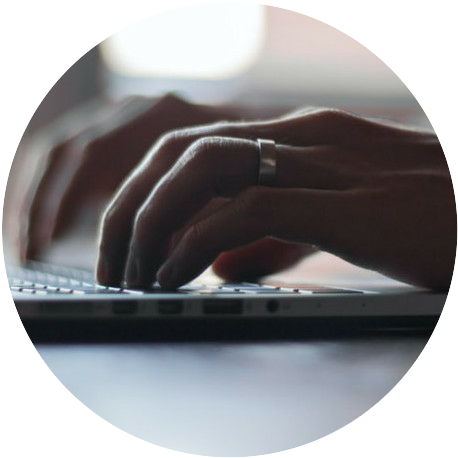 1) VIPKID
2) PALFISH
3) Q KIDS
4) Magic Ears
5) E.F. English First
6) Say ABC
7) DaDa ABC
8) Cambly
All the above companies are great for teaching English online. And there are over a billionpeople currently learning English globally. As a result, online teaching oppurtunities are happening all around the world to keep up with demand.
The top five countries that need online teachers now are;
1) China. China has over 300 million peoplecurrently learning English. Some Chinese English teaching companies are, VIP KID, Q KIDS, itutor group, Hello Kid, GoGo kid, We talk English and DaDa.
2) South Korea. They come next on the list as most companies in Korea require applicants to have a TOEIC ( Test of English for International Communication) qualification to apply. Along with adults there are a lot of peoplewho want their children to learn Engliush at a young age. Some online South Korean companies are English Hunt, Fine Teacher, Bok tutors, Engliphone and Carrot English.
3) Japan. Like south korea, employerswant their applicants to have the TOEIC qualification. Some Japanese online teaching companies are Best Teacher, Hello English, Cena Academy, English Hunt and English everywhere.
4) Vietnam. speaking English will help boost their career and the government has said they want Vietnam to be a dual language society in the near future. There is a big roll out within the government school system and there are never enough good Native English Speakers ( N.E.S.) to go around. And this also holds true for the online industry. There is a bigger focus on communicatiuon skills rather than a specific type of English.
Two Vietnamese online teaching companies are Antoree and Kidtopi.   
5) Taiwan. A lot of parents want their children to study from a young age as they believe it will help them to study or work abroad in the future, especially the United States. Taiwanese online teaching companies are Hi Tutor, Oi Kid, DMA 1on 1, and tutor ABC. 
So you know there is a high demand for teachers and where the demand is . But does it pay well?
School Teacher Salary
Your hourly rates for teaching online depend on a few factors. These being where you teach (What country) and which company you teach with?. Also what qualifications do you have? Most companies want someone with a degree. Not necessarily in the education field ( Although that would be perfect) but at least something. However you can also totor with some companies without a degree but don't expect to be paid top dollar. non-degree hourly rates can start from around $12.00 US per hour. 
Teaching online can be a flexible and fun career, but if you don't like children it might not be for you. Generally I have found most teachers to be good communicators and outgoing. If this is not you and you feel challenged in social situations this might not be for you.
On the upside the set up costs are minimal. A good internet connection, Skype or Zoom and an English teaching "licence" along with a computer and you can make $25.00 US per hour and more in some places.Another benefit are the hours are flexible and unlike classroom based learning, you are not tied to a curriculum. You can decide the hours you wish to invest.
also during these times of lockdown and border and school closuresyou can learn your craft while earning money.
Master Teaching online.
Before and during your recruitment process you will probably want to increase and hone your skills.
First off you will have to obtain n English teaching licence  ( Tesol, Celta or TEFL being some of them) that allows you to teach English as a second language.There are a plethora of Schools, Universities and Companies that provide these qualifications.Some better than others. My preference when looking for a new teacher is to make sure they have done some classroom teaching and not purely online teaching. Different people will recommend different courseswether Tesol, Celta or something else. It also comes down to your style of teaching and also the style of teaching and qualification your country or company prefer. For example if you prefer to teach in the T.P.R. style ( Total Physical response you may wish to go with a TESOL. However if you wish to teach in Japan a CELTA would be more appropriate. Once you have your teaching licence I would recommend specific learning for online teaching. You will find a lot of good information on both the online English teaching companies websites as well as Youtube and other sites you can google up.
Conclusion.
As I mentioned, during these days of covid and school and border closures, teaching online makes a lot of sense. you can get all your qualificationsprior to teaching and this will give you a great entry into the world of the ESL teacher. Even if you prefer teaching face to face (in the classroom) like myself, this will give you income while you are learning your teaching skills. There are obviously differences betweenteaching online and classroom teaching, but there are also similarities. You will discover regional weaknesses in pronunciationof English and how to overcome these. you will also learn how to motivate your students to learn. What works and what doesn't.
so what are you waiting for, jump in and become the English teacher the world needs. Please feel free to contact me with any questions or feedback.and while it may take me a couple of days for me to reply, I will return your enquiry.