A good teacher should always find new ways to engage the student. Looking for new ideas and new content for the classroom needn't be difficult or a chore. There is a wealth of ideas and classroom activities that can be gleaned from the internet. Then you have other resources like class books, You Tube sites and Teacher forums. It is not difficult to find new resources for your students. You can use print outs or videos or apps developed for different ages and skill levels.
Your students will love you for the time you have taken to make the lessons more ineresting. It is easy to get into the habit of providinng the same type of lesson over and over again, but it is also just as easy to get into the habit of looking for new material.
First you have to make sure that it is age relevant. Also it is relevant for the skill level of the students. A good lesson plan can incorporate flashcards, worksheets, craft sheets,songs and classroom readers. Some of the sites you can get them from are;
 www.englishwsheets.com; www.eslpartyland.com; www.esl-lab.com; www.lanternfish.com; Britishcouncil.org; Google earth.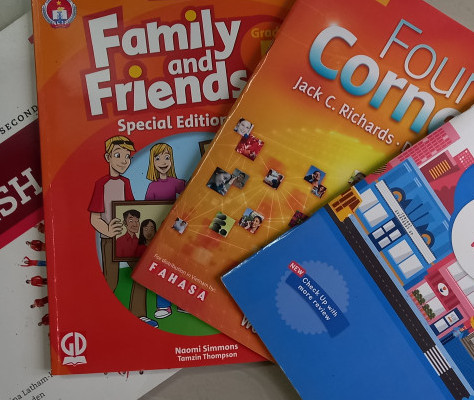 All the above websites are a good first stop for your class resources. They provide everything from wordsearches, craftsheets, flascards, songs and short readers, grammar sheets and video. British council provides apps that help with vocabulary, and stories that help with listening and speaking skills.
ESL Lesson Plans for Teenagers 
When it comes to the field of ESL education, most job prospects fall under teaching business English to adults or teaching children their basics. Teenagers don't come first on the list because they come with their own set of challenges.
With a lot on their plate, some can often come across as moody. And if you get a big group of them, there's guaranteed to be a lot of chatter and goofing around. A lot of teachers I know will not teach teenagers and percieve them to be too challenging for the rewards on offer. 
But teaching teenagers can also be rewarding. When teens respond well to an activity or a lesson, it can have a big impact on them. It's rewarding to watch any English learner succeed—but helping a teenager master a skill that prepares them for college or their dream job, or broadens their understanding of the world, is an amazing feeling.
Plus, teaching teenagers basically forces you to think outside the box! They're too old for simple vocabulary games and they don't typically have the internal drive and focus that many adult ESL learners have. Getting creative with your lessons and discovering what motivates your students will make you feel like a super-teacher! You will be forced to think on your feet. And if you can do that, most of the other challenges you face in the classroom will seem a lot less. 
ESL Lesson Plans for Adults
Teaching adults can be a great privilege.
Let them know you care with outstanding, informative lesson plans!
Adult students are eager to learn.They take responsibility for their learning progress.
They often provide a wonderful snapshot of their own culture so both teachers and students can learn in the classroom.
But adults are also more demanding. They want to know how to function in their new language as fast as possible and they prize practicality above all else.
They'll challenge your knowledge and methodsof instruction pushing you until they get the best information you can give.
When teaching adults the English language, it's very important to provide practical useful language such as key vocabulary and phrases for survival in English speaking countries—that can help them in their everyday lives and advance them toward their lofty goals of English fluency. Quite often adults require a formal qualification at the end of the course. Studying IELTS would provide this framework..
The International English Language Testing System ( IELTS) is widely recognised as a test of language aility of candidates who needto study or work where English is the language of communication.