A view from up North.
Author: Dominic Fourie.
Where it all started.
I've been asked by my friend and owner of this website to give my perspective on living here as an ex-pat, ESL teacher, traveler, and aspiring freelancer to give my insight on my experiences in the Northern parts of Vietnam.
My name is Dominic, 34 originally from South Africa. I started my Vietnamese adventure in 2017, arriving in the largest and most bustling city of Vietnam, Ho Chi Minh City.
I did an intensive TESOL course that equipped me well for all of the challenges I was about to experience teaching Vietnamese students in classrooms, ranging from kindergartens, language centers as well as public schools.
I quickly settled in and made the lesser-known district of Go Vap in HCMC my new home for the next twelve months. Although it's a district completely unknown to the majority of ex-pats, and could very well be compared to jumping into the deep end of the pool for any newcomer,
I can look back on some very memorable experiences there. Nowhere else in Vietnam have I met as many friendly and welcoming locals that were always eager to meet a foreigner, exchange language, and have a dozen of beers.
Broadening my horizons.
After nearly a year of living in HCMC, I decided that I wanted to explore what the rest of Vietnam has on offer. I landed a full-time job in the picturesque town of Hoi An and I immediately packed my bags.
The moment I arrived in Central Vietnam I could feel the vast contrast to the madness of Saigon. Everything was different and mostly for the best, but unfortunately some for the worst as well. Although the locals were very friendly, it quickly came apparent that in a touristy town like Hoi An, they had absolutely no interest in foreigners that went beyond his wallet.
I lived there for 4 months before eventually moving down 300km South to Quy Nhon city, the absolute jewel of the Vietnamese coastline. Quy Nhon is known for having some of the most pristine beaches in Vietnam.
So what was it like living in Central Vietnam?
So after having spent close to a year living in Hoi An, Da Nang, and Quy Nhon I can honestly say that this part of Vietnam is probably the nearest to my heart.
The food is absolutely fantastic. The landscapes are breathtaking and the local Vietnamese folk are extremely welcoming. Whether it's beaches or mountains, seafood or BBQs, nightlife or daytime adventures, Central Vietnam has got something for everyone.
Some of the highlights included Da Nang and Hue city, as well as the breathtakingly beautiful and slightly scary Hai Van, pass in between.
Da Nang is still in my opinion the most liveable city in Vietnam, if not perhaps all of Asia. The lifestyle here is what dreams are made of; cheap cost of living, close to nature with beautiful mountains, waterfalls, and beaches, as well as a very vibrant and cosmopolitan nightlife. Last but not least the local cuisine here is also some of the best that Vietnam has on offer.
Unfortunately, the downside is that there are very limited career opportunities for aspiring ESL teachers in the Central region of Vietnam.  The hourly teaching rate here is also considerably lower than in Hanoi and HCMC.
The vast majority of the ex-pats living here are teaching online for international companies, digital nomads, or retirees. At least that was the case up until around May 2021, when the new visa regulations made it impossible to stay here long-term on a tourist visa.
This inevitably resulted in what some would call a mass exodus of foreigners leaving Vietnam.
Venturing further North
I spent the next 8 months of my life teaching English in Vinh city, the birthplace of the famous General Ho Chi Minh.
Vinh city is a coastal city in the Southernmost part of Northern Vietnam. It's a rather small but very close-knit ex-pat community there, where I've made some lasting friendships.
The local Vietnamese community there is a rather eclectic bunch, yet extremely welcoming towards foreigners, however, there is some truth to the saying that people up North are perhaps a bit more stoic and cold compared to their Southern counterparts in and around HCMC.
Arriving in 'le capitale'
I finally made my way up to Hanoi city at the end of the Tet holiday festival in 2020, having received a very promising job offer in an English language center here. Unfortunately, this was at the same time that Covid-19 started making headlines around the world.
Public schools and private educational institutions remained closed for the next 4 months. By the end of May 2020 everything slowly started opening up again and life returned to some sort of normality.
Unfortunately, this was short-lived as we started going in and out of lockdown again by the start of 2021. Nevertheless, I decided to stick around and make Hanoi my base for at least the next year or two.
North vs South Vietnam
What are the biggest differences between living and teaching in Hanoi vs HCMC?
The average hourly teaching wage in Hanoi is slightly higher than in the South, $20-23 p/h compared to $18 to$20 offered in HCMC. This of course depends on other variables such as experience, qualifications, and teaching technique demonstrated during your demo lesson.
Unfortunately, the continued lockdowns are wreaking havoc on the whole ESL industry and private institutions are certainly feeling it in their pockets. This could lead to lower salaries in the near future.
The economical effects of the pandemic is therefore also lowering the demand for learning English. In these uncertain times where a lot of local families are struggling to put food on the table, learning a 2nd language is not going to feature very high on the priority list.
If there is one thing I've learned in my 4 years in Vietnam is that the principle of supply and demand, is applied with a different sense of logic here. As is the case with most other things here. What would make absolutely no sense to a foreigner, would seem to make logical sense to a local and vice versa! We call it Vinalogic…
To get back on topic though, regarding the differences between Hanoi and Saigon. The most notable difference to me would be the weather.
Personally, I prefer the 4 seasons of the North compared to the 2 in the South. Autumn and Spring is an ideal time to go and explore the mountainous regions of Northern Vietnam. There are plenty of hiking and adventure trails as little as 30 mins away from Hanoi.
Hanoi is also slightly less chaotic than HCMC, with a little bit less traffic and noise. However, make no mistake…it is still chaotic and noisy as it is after all Vietnam!
A lot of foreigners would argue that the local population in Hanoi is less friendly than in HCMC and to a certain extent, there is a bit of truth to that. You are less likely to get approached randomly on the street or at a street-side beer stall, by a local who wants to take a selfie and down a couple of beers with a foreigner.
Hanoians are completely unfazed by foreigners for the most part….and I kind of like that. In contrast to that, in HCMC I used to get approached so often that at times it started to become slightly annoying. The novelty of the 'celebrity' status that a foreigner is given at times, soon wears off.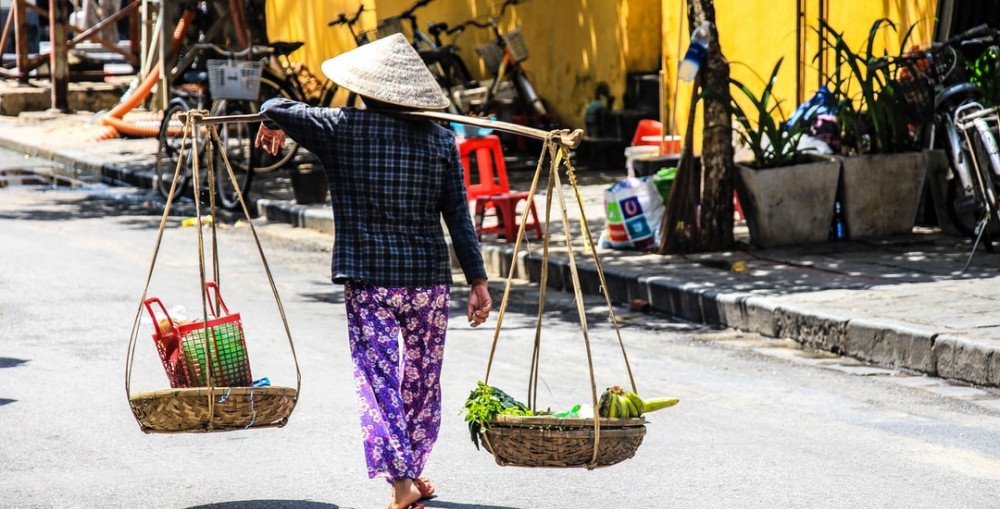 Final thoughts.
In conclusion though, what are my thoughts on teaching ESL in Vietnam and would I recommend it to anyone back home? Personally, I've found teaching in Vietnam extremely fulfilling, yet at the same time extremely frustrating and challenging due to the business culture and management style of the Vietnamese school administrators. The Covid-19 pandemic also added its own challenges to the mix.
Like most other foreign teachers here, I didn't come to SEA with the intention of making a lifelong career out of teaching ESL. Be that as it may, I can honestly say that I was always committed to giving it my all, and I never half-arsed a single lesson.
Teaching English in Vietnam gave me the opportunity to explore one of the most beautiful and unique countries in the world, meet the most fascinating people, taste the most exotic cuisine….last, but most importantly it allowed me the opportunity to reflect on my own identity and life path. It made me realize what is truly important to me and what makes me inspired and motivated as a person.
In hindsight, if I had to do it all over again, I wouldn't change a thing. Every single day over the last four years turned out to be an adventure on its own. I've had some good days, I've had some bad days…but I've never had a single boring day in Vietnam.
Author: Dominic Fourie.
Dominic also added a lot of photos which I will be adding to my website soon.
Join the Hanoi Massive Community on Facebook to find out more.
For further information about Teaching in Vietnam please visit my site. www.vietnamesl.com