I have included a map of Vietnam and a couple of maps of Ho Chi Minh City for reference purposes. This is by no means a comprehensive list of maps of Ho Chi Minh City. These are only provided for quick viewing to those who do not wish to search on line.
Map of Vietnam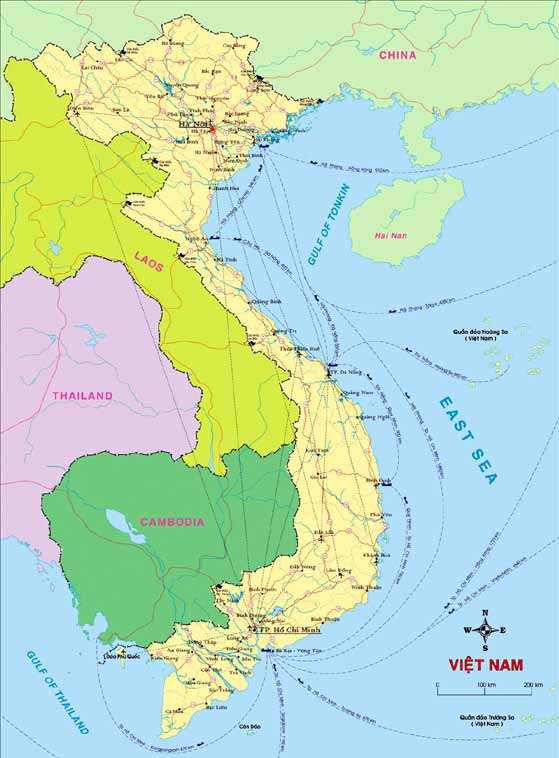 Ho Chi Minh City Maps.
This map shows the districts that are normally frequented by tourists and resided in by some ex-pats. Getting around Ho Chi Minh City is very cheap. Motorbike taxi's or Xe Om are so cheap and grab is even cheaper. Download the app when you get here and it will save you a lot. Even taxi's are cheap compared to the West.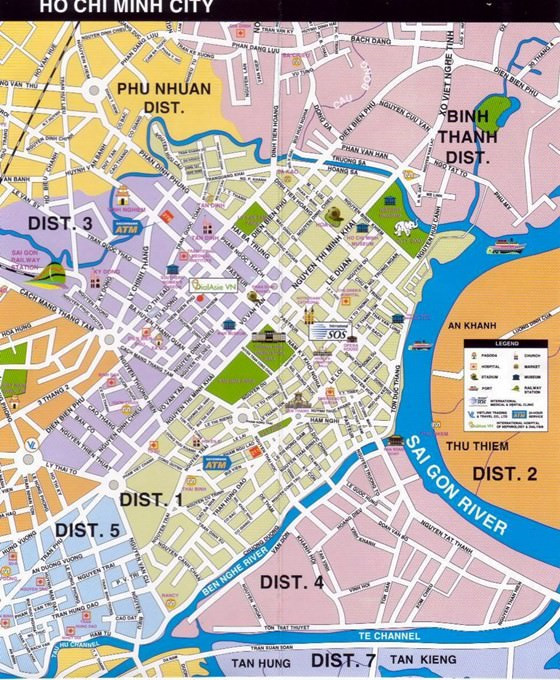 This map includes some of the surrounding districts of Ho Chi Minh city.
Another map showing the districts in Ho Chi Minh City.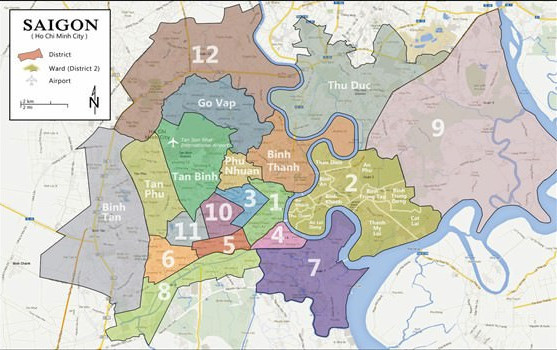 I hope this helps. But Google Maps are always better. So take the time to check out Ho Chi Minh City on line. For other maps of cities in Vietnam, check out Amazon. I recommend the National Geographic Maps at Amazon costing $19.95.