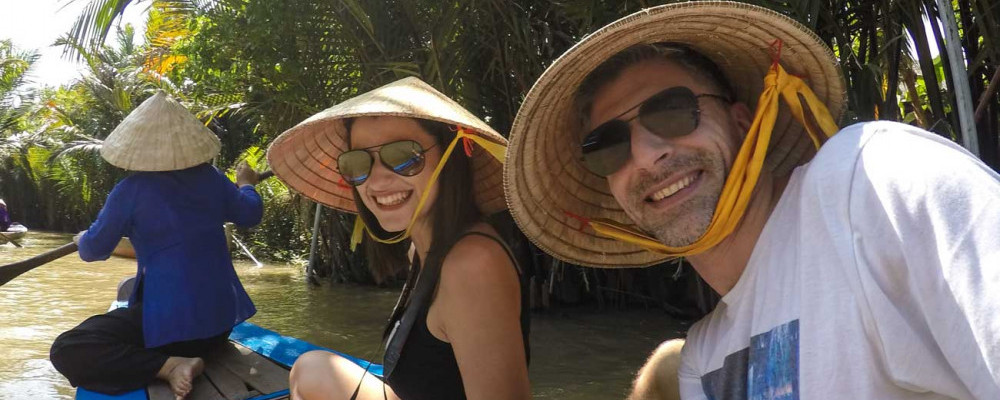 Vietnam has a lively vibrant culture.
Where and why?
Finding a destination that meets your social and work needs requires research and a lot of thought, but this can be difficult when there are so many ESL teaching jobs around. With the world literally at your feet, you need to make a decision.
The decision process can be challenging, so let me help you narrow down your options by giving you a few reasons why teaching English in Vietnam might be the right idea for you.
Why teach English in Vietnam?
There are a lot of reasons why people move to Vietnam. From teaching English to learning about a new culture and traveling. and enjoying all the amazing things Vietnam has to offer. And there is the monetary side as well. T
The salary of an English teacher in Vietnam is pretty good.
So, let's go, here are the top 8 reasons why I think teaching English in Ho Chi Minh City is a good idea.
The cost of living.
  Vietnam is extremely affordable. It is a great location for an ESL teacher.
Rental properties can range from 5,000,000 dong to 30,000,000 million dong and more if you want the best. .That is $220 US to $1,320 US per month.
Food also is very cheap, with a bowl of Pho going for 50,000 dong. About $2.20 US.
And yes, you can get pizza and steaks and Mexican food and much more. The major cities have a cosmopolitan feel these days.
Buying a motorbike is cheap and you can get a good motorcycle for 25,000,000 dong. $1,100 US. Beer is 15,000 dong for a Tiger beer. Less than 70 cents US per can.8-).
There are a lot of Teaching jobs.
 Asia is typically associated with a wealth of job opportunities for ESL teachers. This makes it a very popular choice. Vietnam is regularly recruiting English language teachers for a variety of positions. A lot of ESL jobs in Vietnam are in language schools, where you could be teaching a range of students. For example, many adults will attend classes to learn English in private English schools. .
Travel. 
And naturally, travel opportunities will play a big role in your decision process.
Bordering China and Cambodia and Laos, Vietnam is perfectly situated within Southeast Asia and is just a short flight away from many of these must-see destinations. The continent opens up to you. What might have been viewed as a holiday of a lifetime will be accessible to you in a fraction of the time and more importantly, at a fraction of the cost.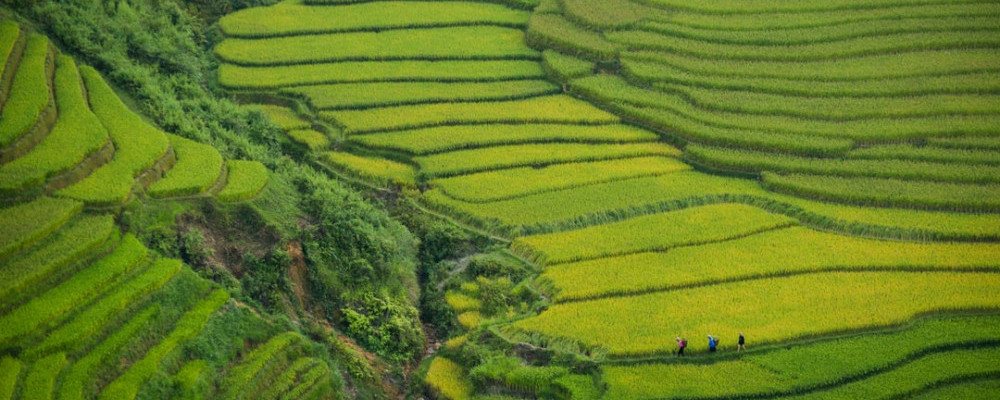 Live like a Local. 
As an English teacher in Vietnam, you get to experience one of Asia's largest, fastest growing countries. And not as a tourist living in hotels, traveling on tour buses, or bunking with backpackers in hostels.  You will live like a local. Live in a typical Vietnamese neighborhood, shop in local markets, and break bread or slurp Pho with colleagues, neighbors, and friends at corner noodle stands and coffee shops.
Pick up some Vietnamese language skills, enjoy the cuisine, and enjoy travel opportunities that friends back home can only dream about. And I won't even mention the big nights out.
The Food and Coffee.
Vietnam, where one can eat a banh Mi ( a world class sandwich) while drinking an amazing cup of coffee ( Caf'e Sua Da). You can find these on almost any street corner.. Combining traditional Chinese and Southeast Asian techniques and flavors with an extraordinary array of seafood and produce,
Vietnam is an eater's heaven. From hearty noodle soups, to fresh salads and mouth watering grilled fare, Vietnamese cuisine is balanced, fresh, healthy, and most of all tasty. 

2,000 Miles of  spectacular Coastline.
Living in Vietnam means you are never far from the coast. Vietnam has more than 2,000 miles of coastline, including  beautiful tropical beaches, traditional fishing villages, dynamic port cities, and ancient imperial capitals.
The highlight is  Ha Long Bay. Known as the "Descending Bay of Dragons,".   Or in Vietnamese. "Vinh Rong Xuon"
This stunning seascape of some 2,000 limestone islands and islets off the coast of North Vietnam makes it one of the most spectacular sights to be experienced anywhere. The basis of many ancient myths and legends,
Ha Long Bay has been designated a World Heritage Site by UNESCO and is best explored by a Junk. A Vietnamese boat. This is a great way to discover  local attractions, including traditional floating fishing villages and underground grottos and caves.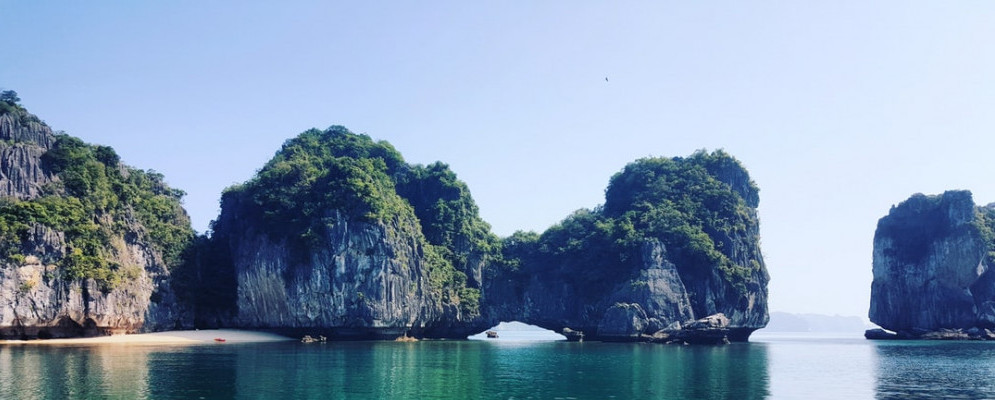 Life along the Mekong River  pretty sweet too. Like the Nile, the Amazon, or any of the great rivers of the world, the Mekong both gives and defines life for those who live along the banks. A journey through the Mekong Delta reveals a dazzling world of colorful floating markets, traditional stilted villages, magnificent beauty, and thousands of years of history and culture embodied in ancient pagodas, temples, and palaces.
Change someone's life.
Teaching in Vietnam not only provides the means to live and become immersed in this fascinating country, but also provides the opportunity of a lifetime. You can make a huge impact on the lives of others. To millions of Vietnamese, learning English can open doors to educational and professional opportunities.
This will enhance their living standards while helping build a better future for their families. It is an amazing feeling to help English language students learn a language that will help them in the future. And it is fun at the same time. Teaching in Vietnam could be YOUR road to a meaningful and fulfilled life abroad.
Get International Work Experience for Your Resume 
In our  globalised economy  international work experience and a proven ability to work with people from different cultures are skills that are highly sought after by employers.
As an English teacher in Vietnam you will gain professional experience in one of the world's fastest growing economic regions. Vietnam serves as an amazing platform no matter what professional or academic tasks are undertaken.
There are plenty of transferable skills to a multitude of career paths after teaching abroad. Or, you might end up deciding to make an entire career out of being an ESL Teacher. 8_)).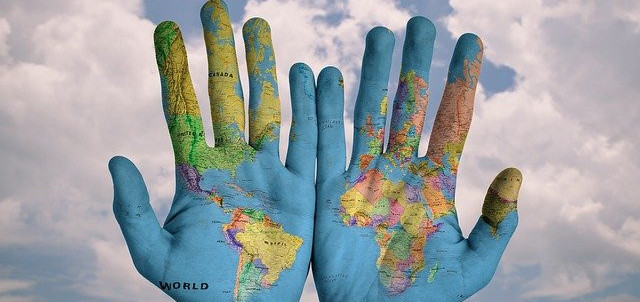 What Now?
Decide where to go. Figuring out where to teach in Vietnam isn't easy. The fantastic hypnotic Mekong delta? Vibrant Ho Chi Minh City, Bustling Hanoi, Serene Sapa? Choose somewhere that's right for you. A quiet town or bustling city.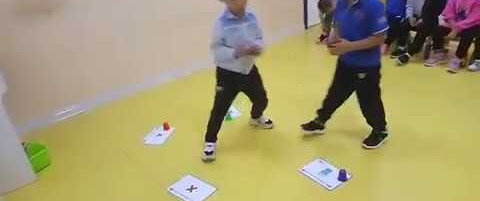 Ready, Set, GO!
Are you ready for one of the most exciting chapters of your life? I think so. And I think Vietnam is the perfect place for anyone who wants adventure in their lives. Your future is as bright as you want to make it
Any or all links on this site maybe affiliate links, and if you purchase something through those links I will make a small commission on them.
There will be no extra cost to you and at times due to my affiliation you could actually save money.
You can read our full affiliate disclosure here.
Any feedback is most welcome. Please feel free to leave a comment. Steve.